16 Feb

7 Key Features to look for in your School Bag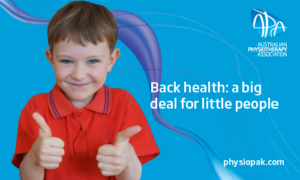 Having the right backpack can reduce the incidence of back pain and poor posture. As young children are still growing and their spines are still developing, it is vital to their back health that parents help their child to choose the right backpack for school.
When choosing a school backpack for your child, look out for these 7 key features:
The backpack is an appropriate size for your child. Don't buy a backpack so that they can grow into it. Backpacks should not be wider than your child's chest width.
The backpack has two wide straps over the shoulders.
The backpack has a hip strap and/or waist strap.
All straps on the backpack are adjustable and padded.
The backpack as separate compartments for load distribution.
The backpack has a padded back and moulded frame.
Choose a backpack for comfort rather than looks.
Now that you have chosen the right backpack, don't forget to review it for wear and tear over time, and that your child has not outgrown it over time!