14 Oct

3 Top tips for maximizing your funding for your child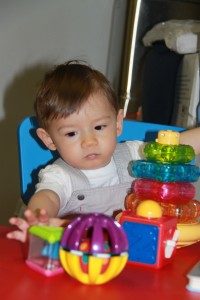 1. Prioritize your goals for therapy.
Most parents identify gross motor skills such as sitting and walking as a priority goal, followed by speech and language skills and then fine motor. Working with your therapist, decide when and how often your child would benefit from having various types of early intervention. For example, fine motor skills tend to improve when a baby is able to sit independently.As such you would start intensive physiotherapy first and then intensive occupational therapy later.
2. Planning ahead for resources.
Your physiotherapist will be able to help you to plan ahead for the various types of equipment your child may need, and assist you in obtaining funding through various channels to get them. This may mean purchasing some equipment with your Better Start Funding or applying to various charitable organizations for funding.
3. Utilize both public and private services.
As your child grows and develops there are many different types of services that she will need and these can be provided either by the public health system or the private health system. Accept all the help you get offered. At My Favourite Physio we understand that your child's journey will be made more successful when everyone works in partnership with your family, and this includes good teamwork between all the health professionals who are involved with your child's care.