02 Mar

Common Mistakes with Headache Management

Today, I want to share with you 5 of the most common mistakes that I see with headache management so that you can avoid them.

The first mistake that I see with managing a headache is having an incorrect or poor sitting posture.
By this I mean that if you're sitting forward, and you don't have optimal work place ergonomics then it is difficult to maintain a nice curve in your whole spine. You will tend to sit with rounded shoulders and this in turn puts a lot of pressure on the neck which can cause headaches.

The second mistake is prolonged sitting. By this I mean is that sitting for too much of the day and not having enough breaks from sitting aggravates neck pain and exacerbates headaches through poor posture. As people, we're not designed to sit and this can lead to headaches.

The third mistake is not using a pillow that supports your neck correctly. We spend up to a third of our life in bed and not having good support is going to lead to poor structural support of your neck and ultimately lead to tight muscles and stiff joints and then the dreaded neck headaches.

The fourth mistake that I see with people with headaches is that they try to manage it with medication and just end up masking the symptoms. There's no point in masking the symptoms, you need to get to the cause of your headaches and actually create long lasting change.

The fifth mistake that people make with headaches is not getting professional advice on how to manage it. It's just so important to find out where the cause of your headache is coming from so that you can find the appropriate course of action for you. Different headache types require different types of treatment and going it alone can be dangerous, painful and cause a lot of unnecessary discomfort.

If this resonated well with you or you'd like to know how you can better manage your headaches, then reply to this email and we will organise an appointment for you. Alternatively, you can ring us on (02) 9790 4233 to book an appointment with one of our Expert Physiotherapist today.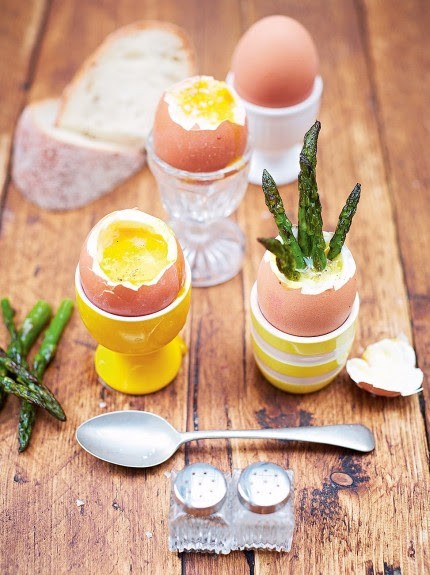 Ingredients:
1 bunch of asparagus
4 large free-range eggs
sea salt
freshly ground black pepper
OPTIONAL:
crusty bread 
METHOD
1. Place a large griddle pan over a high heat. Snap the woody ends off the asparagus, then add to the pan in an even layer and cook for 3 to 5 minutes, or until tender, turning occasionally.
2. Meanwhile, put the eggs into a medium pan, cover with cold water and place over a high heat. Bring to the boil, then reduce the heat to low and simmer for about 3 minutes for runny eggs. Meanwhile, get your egg cups ready – dippy eggs will wait for no one once they're done! Using a slotted spoon, carefully remove the eggs and place in the cups, then tap each shell gently with a teaspoon and remove the tops. Serve straight away, with the griddled asparagus for dipping, salt and pepper on the side, and bread to mop up, if you like.